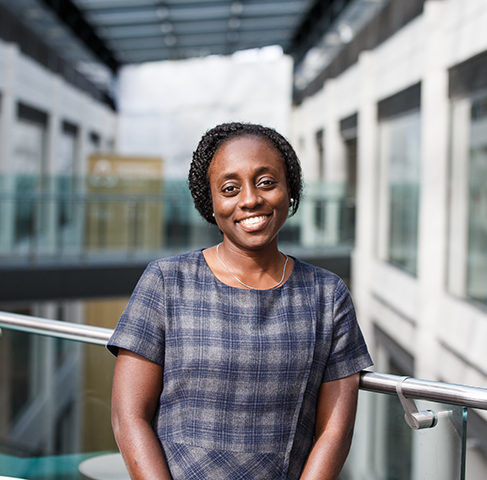 Dr Adetutu Popoola
GP Educator and Senior Lecturer
About
Dr Popoola is a GP Educator at Kent and Medway Medical School, where she supports the development and delivery of the primary care component of the BM BS programme.
Since graduating from medical school in 2008, she has been passionate about promoting community healthcare. She has established clinics and promoted teaching within rural communities in Nigeria in collaboration with Non-Governmental Organisations. In the UK, she has advanced her interest in teaching and has remained actively involved in primary care and medical education.
Dr Popoola currently works as a portfolio GP in Faversham and is a KUMEC tutor/OSCE examiner for King's College London. Her GP role includes campus and placement teaching for students across diverse undergraduate programmes. She is a facilitator on the East Kent first5 GP group and mentors young people aspiring to study Medicine. She has an interest in Ophthalmology as a GP with an extended role.
Research interests
She has research interest in reflective practice. For her master's degree in medical education, she explored the role of video-consultation as a tool for reflection among trainees in a General Practice setting.
Teaching
Dr Popoola teaches students training to become physician associates, nurses, paramedic practitioners and doctors. She is also a clinical supervisor supporting teaching and learning for GP trainees. She has a passion for multi-professional education and promotes community-based opportunities to bring learners from different backgrounds together.
Last updated August 12, 2022