Equipment
An outstanding medical school requires state of the art clinical equipment and, whilst all core equipment has been made available, we are now seeking philanthropic funding for various items to further enhance our students' medical education and experiences.  Examples of items requiring funding are:
3  x Adult Simulator Manikins at £25,000 each
10 x Ultrasound Machines at £20,000 each
2 x Senior Citizen Simulator Manikins at £14,500 each
4 x Child Airway Management Trainers at £1,130 each
4 x Injection arm and hands at £535 each
2 x Flexible Human Skeletons at £450 each
8 x Virtual Reality Headsets at £200 each
Library
An excellent library is at the heart of KMMS, it will inspire students to be curious and support them to value, respect and make confident use of evidence and knowledge throughout their medical careers. Through its world-class collections, the KMMS library will be the beating heart of learning, research and innovation for health improvement in Kent and beyond for many years to come.
Donors may choose to support acquisitions of key books, e-books, databases and journals that enhance KMMS library collections relating to major conditions, for example, heart disease, cancer, diabetes and mental health.  The resources in our library will help support the learning of the doctors of tomorrow, assisting them to become world-leading scholars and researchers.
Examples of funding required:
Journal Subscriptions – £7,500 per title
Connect our medical students with the most recent, highest quality research, thereby equipping them with the knowledge to deliver cutting-edge, evidence-based care by supporting the acquisition of a single or combination of journal subscriptions in a chosen research field for five years.
Bookplates – £250 per book
Have your name recognised on a core text or monograph within a subject area of your choice. (This might be an e-resource).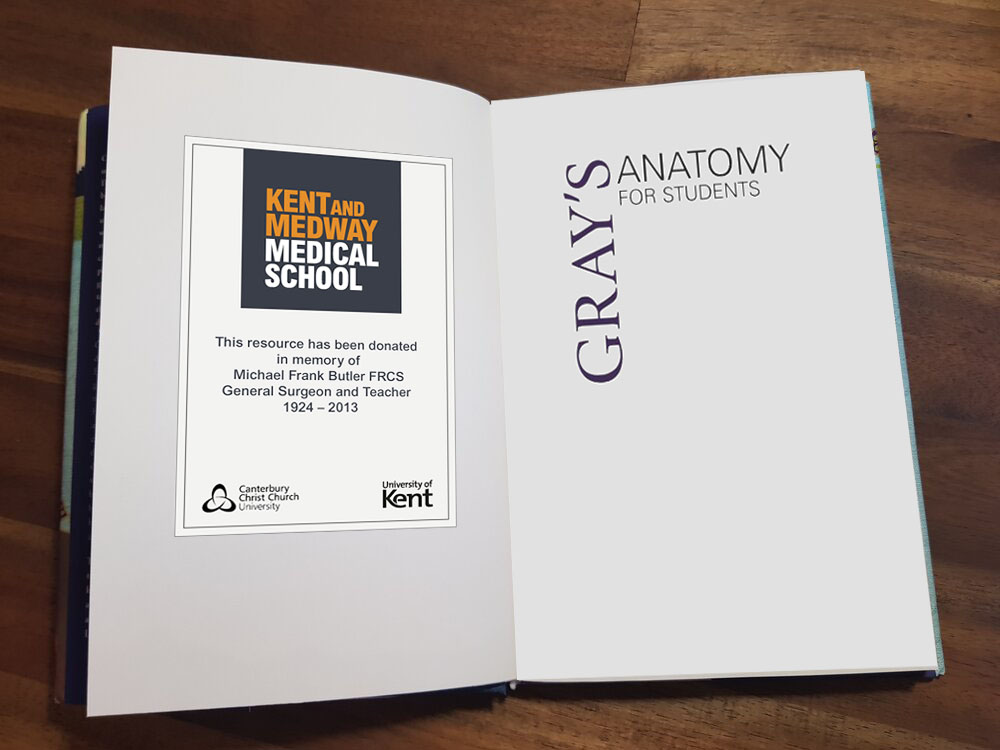 Please get in touch if you would like to discuss ways in which you can support our students further.